On-Demand Webinar

View this on-demand webinar to hear Worldwide's cardiometabolic experts share the uncommon approach Worldwide's medical, scientific and operational experts took to ensure a large CVOT, involving more than 10,000 patients across nearly 500 sites in 12 countries, stayed the course.
Access the on-demand webinar today!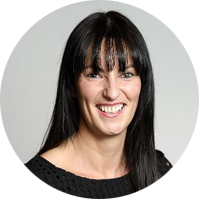 SVP, Global Therapeutic Leader, Cardiometabolic
Karen joined Worldwide in 1993 and is responsible for Global Project Management within the Cardiovascular and Late Phase division. She has more than 22 years of experience in the CRO industry and has worked on numerous large cardiovascular outcome studies conducted by the group, including INJECT, GUSTO III, InTIME-II-TIMI 17, OPUS-TIMI 16, PROVE IT–TIMI 22, CLARITY–TIMI 28, MERLIN-TIMI 36, where she held the position of Global Project Manager/Director . In 2003, Karen took over as head of the Project Management department, which included the management and supervision of the company's project managers, CRAs and the IVRS development and support teams. Karen currently heads the Global Cardiovascular Project Management division at Worldwide Clinical Trials and continues to supervise a global team working on both large cardiovascular outcome studies, as well as other phase II-IV studies in other cardiovascular indications.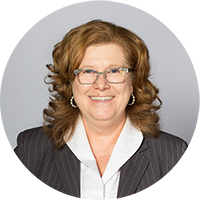 Executive Director, Project Management, Cardiometabolic
Nancy Newark joined Worldwide in July 2010 and has provided operational oversight and leadership for numerous cardiovascular projects. She currently serves as a franchise lead within the cardiometabolic therapeutic area. Prior to joining Worldwide, Ms. Newark worked at Duke University Medical Center for 25 years. For 11 of those years, she was a critical care transport nurse for the helicopter and ground ambulance program, and for 14 years, she provided senior operational leadership for global multi-center clinical trials and registries, including direct responsibility for regulatory compliance, strategic development of project management, site management, and clinical monitoring services at the Duke Clinical Research Institute (DCRI).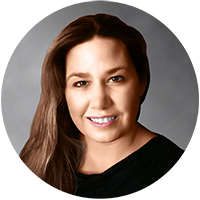 Christie Koppenhaver, R.N.
Program Clinical Data Manager
Christie has worked in clinical research for more than 13 years and has worked for Worldwide Clinical Trials since November of 2016. She began her career in research in Data Management as a nurse-reviewer of clinical data. Christie then worked as a Lead Data Manager for several years, before taking her experience into the technical arena. While working for an EDC provider, Christie was able to gain experience in how databases are built from the ground up, and work with individual clients around the world. She then returned to Data Management as a lead, overseeing all activities from kickoff meeting through Database Lock. Christie has worked across various therapeutic areas, specifically Cardiology and Oncology on Phase I through IV studies.
Donte M. Murphy, AS, BS, MBA
Senior Manager
Global Marketing Programs
Just some details about the presenter. blahdy blah blah blah blah. Anything else to add in here to fill up the landing page. I've been working on the railroad for about 20 years or so. JUst some text to fill this space in so the page doesn;t look so short before the tokens are updated wit the actual text that going to be from MarComm. This looks like enough words and I've prbably go on long enough,. so hopefully this is the ast sentence, but maybe it's not. I'm still tying, but iI'm about ot end to complete this placeholder text section.
Almost there! It only takes 30 seconds to fill out the form.